Just a few years ago we could not have envisaged the way in which wireless hi-fi products like SONOS would revolutionise the way we choose to play music. Easily access virtually any piece of music you can think of from the palm of your hand. Every genre - pop, jazz, dance, the list is endless, the Classical music repertoire simply extraordinary!
We have expertise in building SONOS in to existing audio systems, getting the very best sound quality, and offer our own unique product bundles.
From one room to multi-room - in the lounge, breakfast room or patio, your music can be with you everywhere. Sonos One even allows you to voice control your system, asking for the music you want to hear.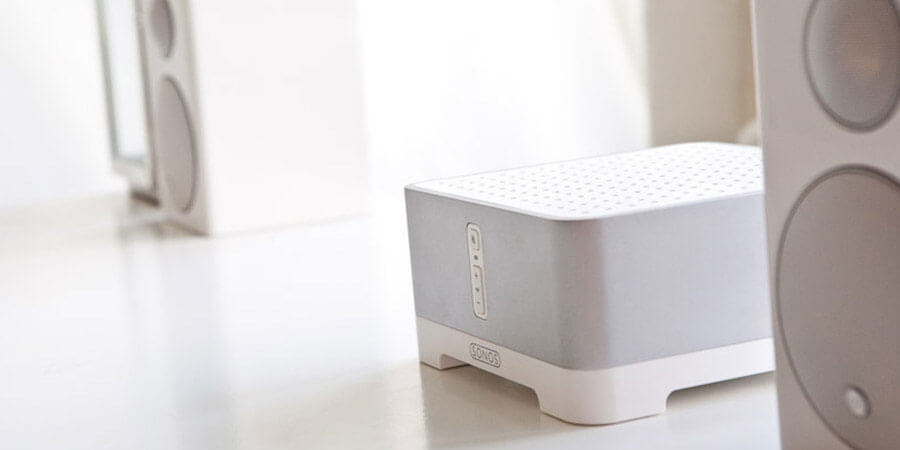 SONOS chose Music Matters as their Retail Partner at The Gadget Show NEC, which resulted in their most successful event to date. We have a huge amount of experience in advising our customers on how to get the very best from their SONOS systems.
And now, its easier than ever to get started with a Sonos system as all products now connect directly to your wireless router and the wireless bridge (BR100) is no longer required for many system configurations.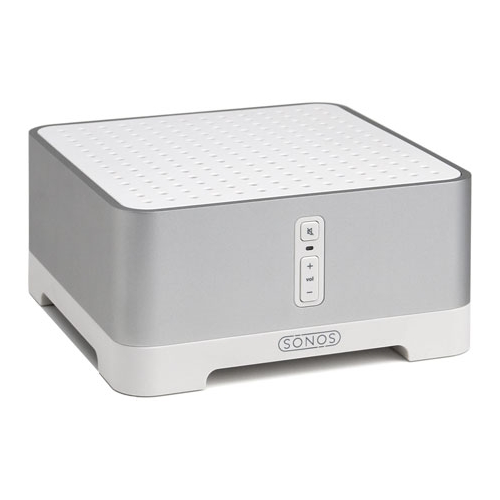 ConnectAmp - a simple way to experience Sonos. Add two speakers which simply connect to terminals on the rear panel. The Class D amplifier is rated at 55 watts per channel and easily drives most speakers.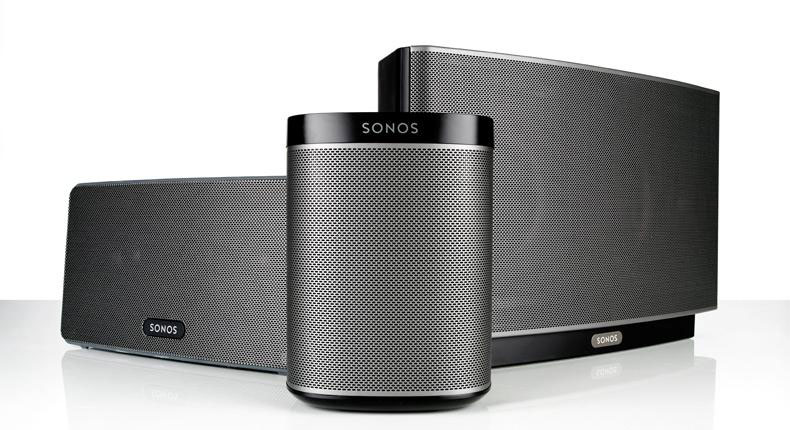 Three models to choose from. Play 1 is a small two way design. The Play 3 offers more performance with two bass/mid range drivers couple to a rear facing bass radiator and one tweeter. Play 5 Mk1 provides higher output with a dedicated bass driver couple to two midrange drivers and two separate tweeters. All Play models can be set up via the control app to run in room stereo pairs for better stereo separation, and the Sonos Sub can further be added for increased bass performance.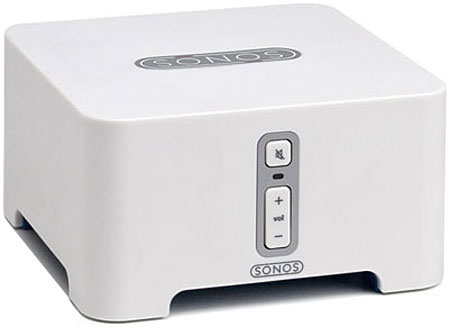 The Sonos Connect brings streaming to conventional hifi systems by either a stereo phono cable or digitally via a digital coaxial or optical cable. One of the most simple ways in which to introduce music streaming to your system.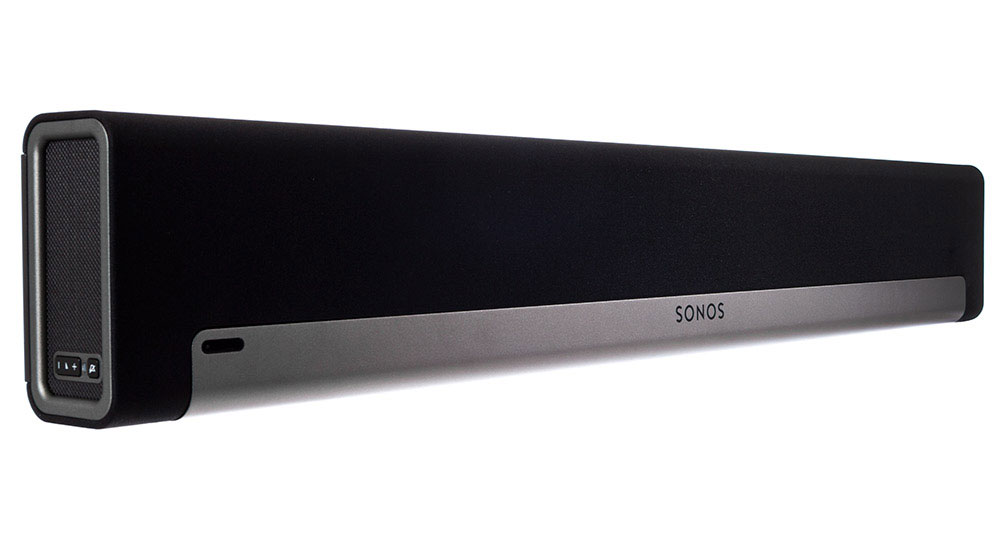 Sonos Playbar is a very effective way in which to vastly improve your TV listening and operate as another zone with a Sonos multi-room system, and in addition form part of a 5.1 audio system by adding a Sonos Subwoofer and rear channel Play 1,3 or 5 series speakers.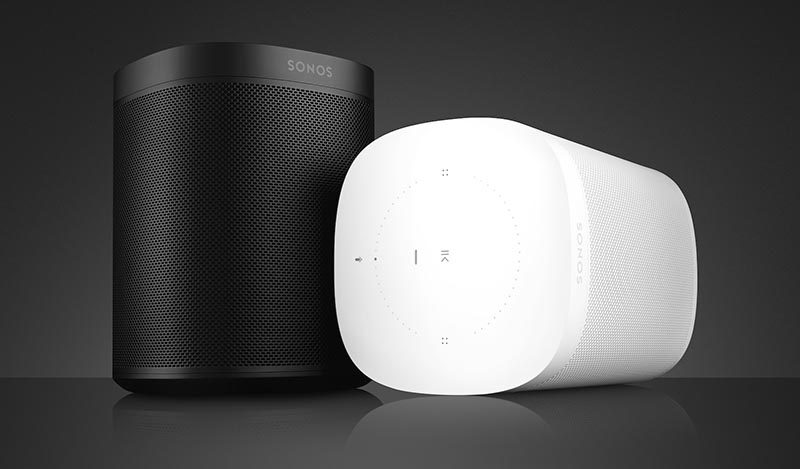 Sonos One  features 'Alexa' voice control. Built in microphones pick up voice commands enabling you to simply ask for your favourite piece of music and a whole host of other functions.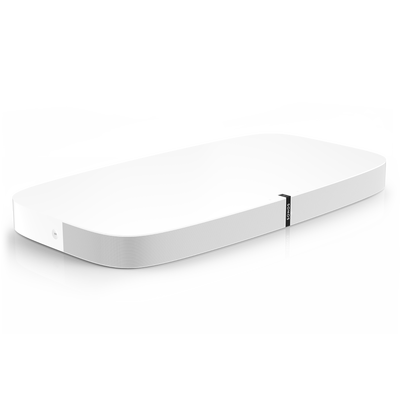 Sonos Playbase is another very effective way in which to improve your TV listening and operate as another zone with a Sonos multi-room system, and in addition form part of a 5.1 audio system by adding a Sonos Subwoofer and rear channel Play 1,3 or 5 series speakers. Available in black or white finish
Rod Ardern
The Music Matters opinion...
I can remember seeing Sonos for the first time when it was introduced to me at my home. It's fair to say, i was somewhat sceptical – how could this system really be any good. At that time, all multi-room systems tended to be suited to larger budgets and were quite tricky to use. Not only did Sonos offer a ground-breaking user interface but streamed music was now available to a much wider market with subscription based music services. I regularly use a Sonos Connect a part of my system, and stream mostly classical music from Tidal and Deezer Elite. Access to music of all genres is simply extraordinary.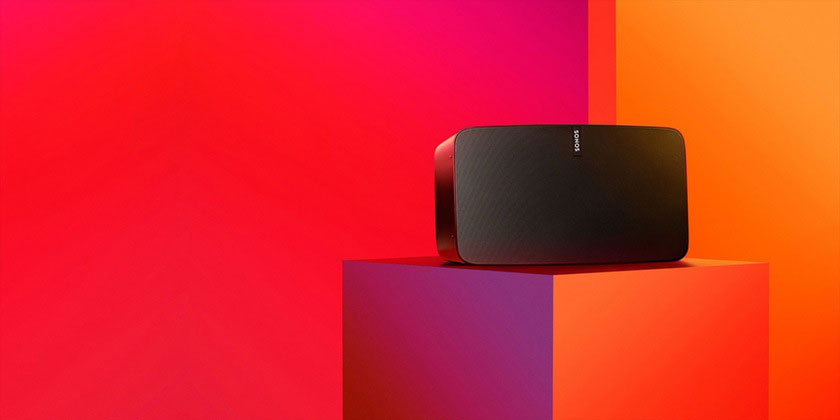 The Sonos Play 5 features some sophisticated DSP electronics, power amplifiers and loudspeakers - the result? Even better sound than the older Play 5. Genuine room filling sound. As with all 'Play' products, Play 5's can be set up in the control app to operate as stereo pairs, one left & one right for even better sound in large rooms. Available in all stores with wall mount and floor stand accessories. Black or white.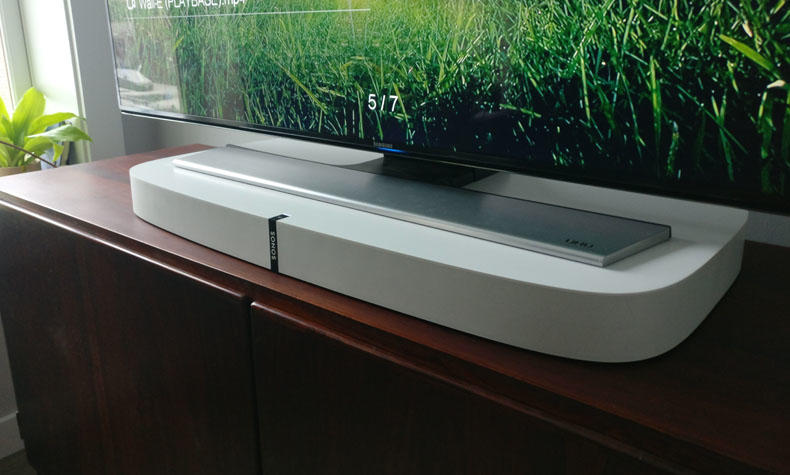 Sonos Playbase sits conveniently under a television and connects easily to all other Sonos components, or will operate independently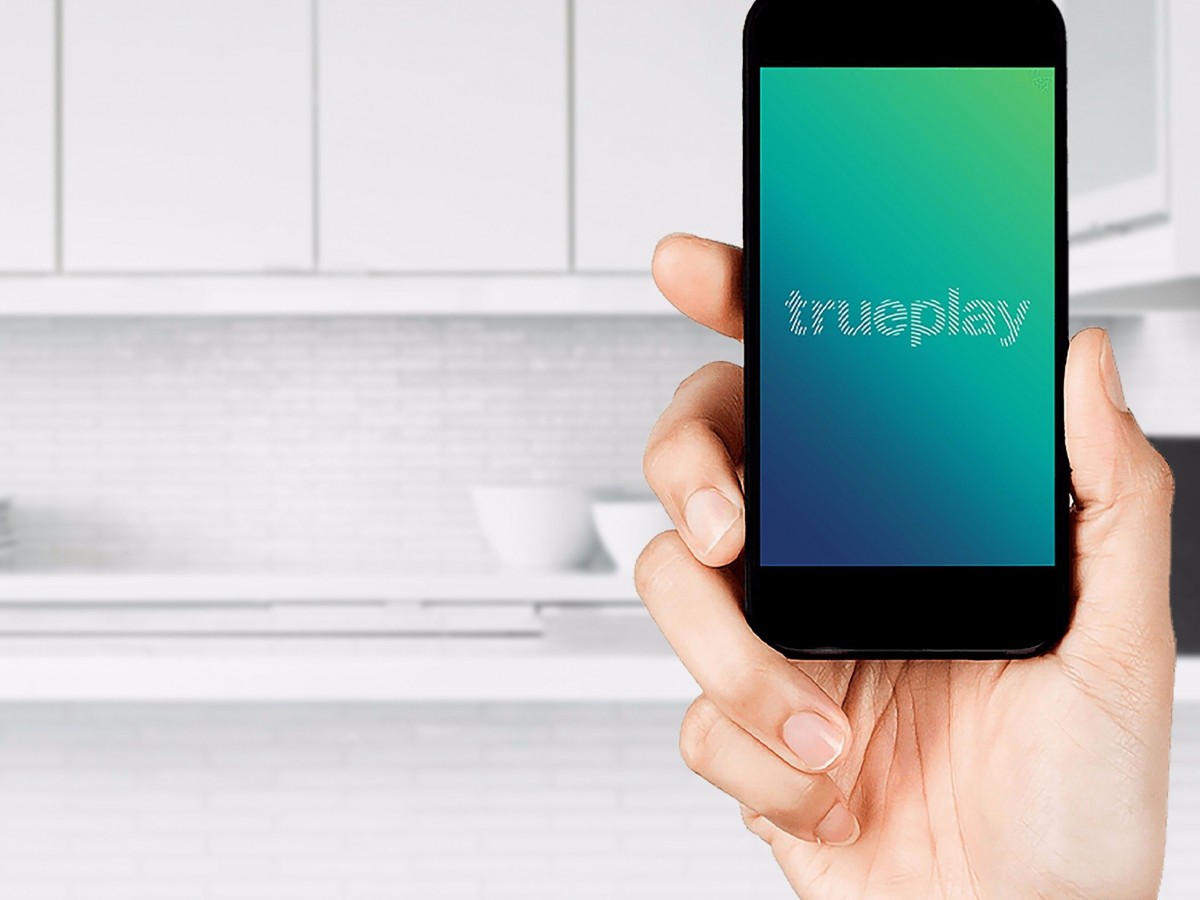 Sonos Trueplay. A proprietary technology which 'tunes' Play series products to your room. Where you place your Sonos product can affect performance dramatically. Trueplay ensures the best sound quality possible in your living space.