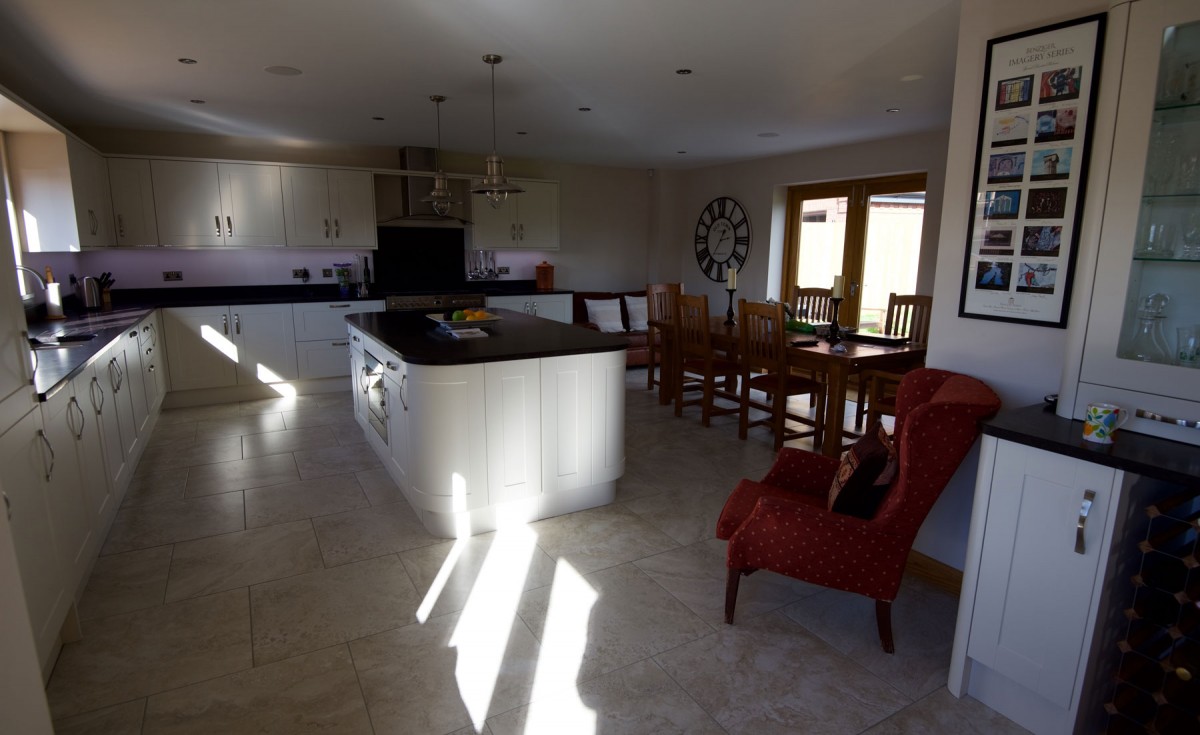 Invisible Multiroom
The brief from our client was straightforward. Good quality sound throughout his new build barn conversion with the minimal intrusion within the living areas. Providing exceptional value for money and ease of use, we installed a Sonos system throughout the property, Panasonic 'smart' televisions with Sky HD and discrete KEF in-ceiling loudspeakers. All controlled via iPad.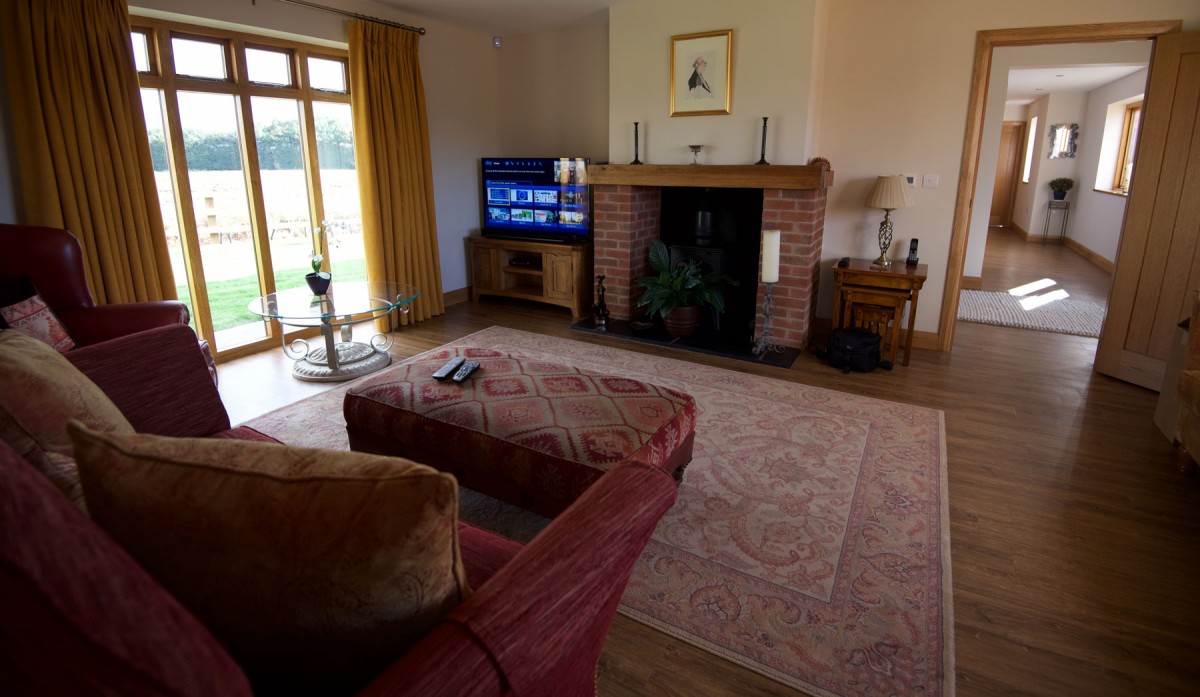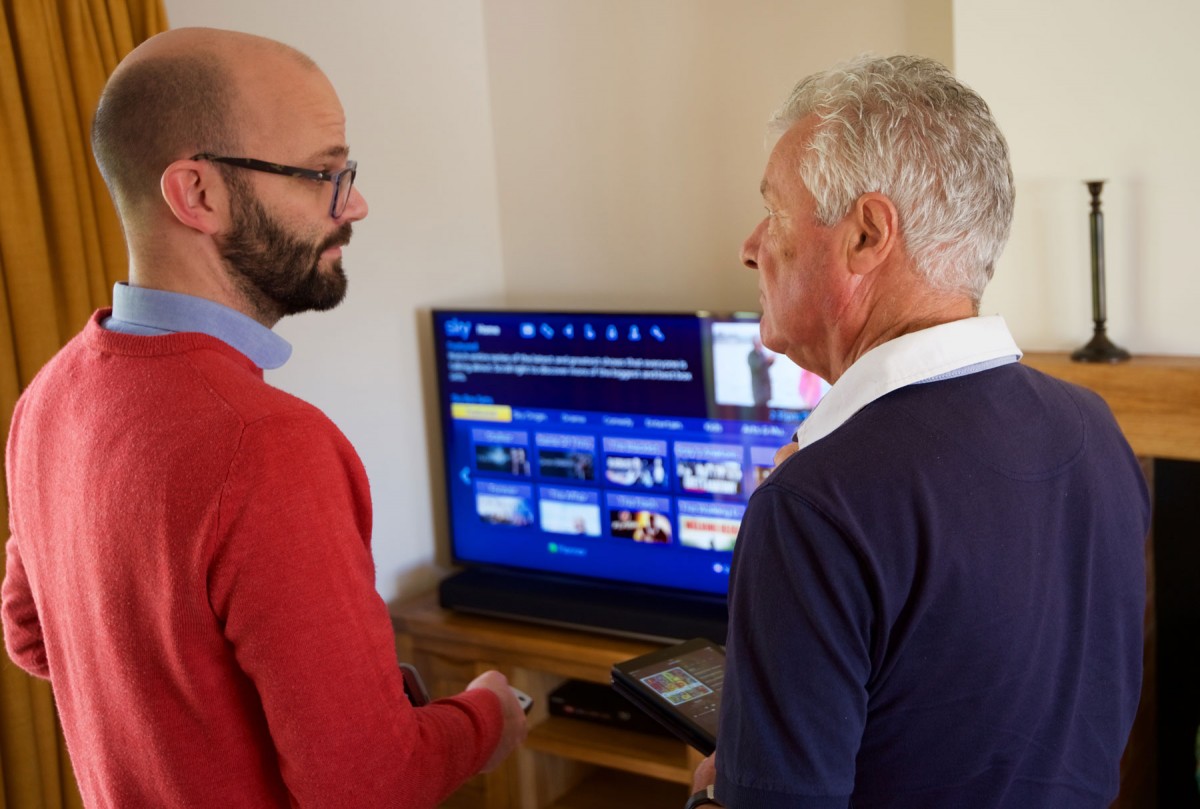 Pictured with our client, our Technical Sales Specialist Anthony Bunn-Major providing instruction, handing over the system following installation.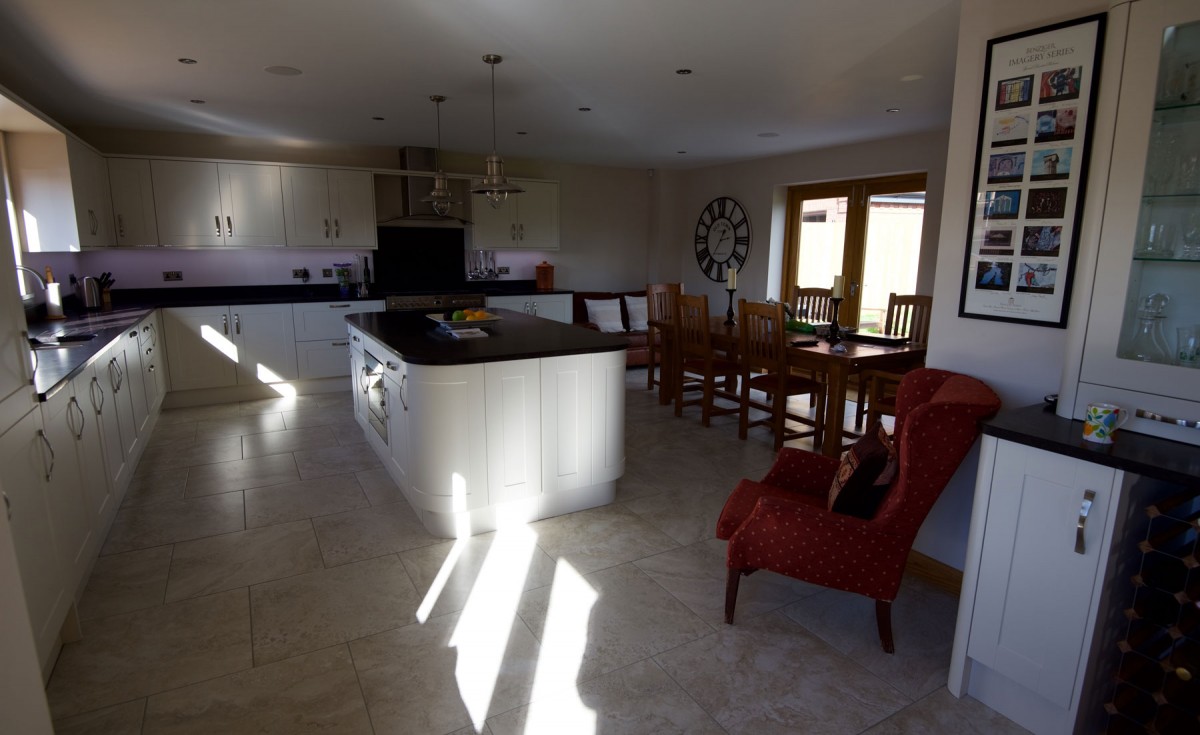 A beautifully appointed kitchen with great sound streamed from our clients music library, Spotify and television sound. Four high quality in-ceiling loudspeakers are barely visible.